6 Tips For Designing a Nursery or Child's Room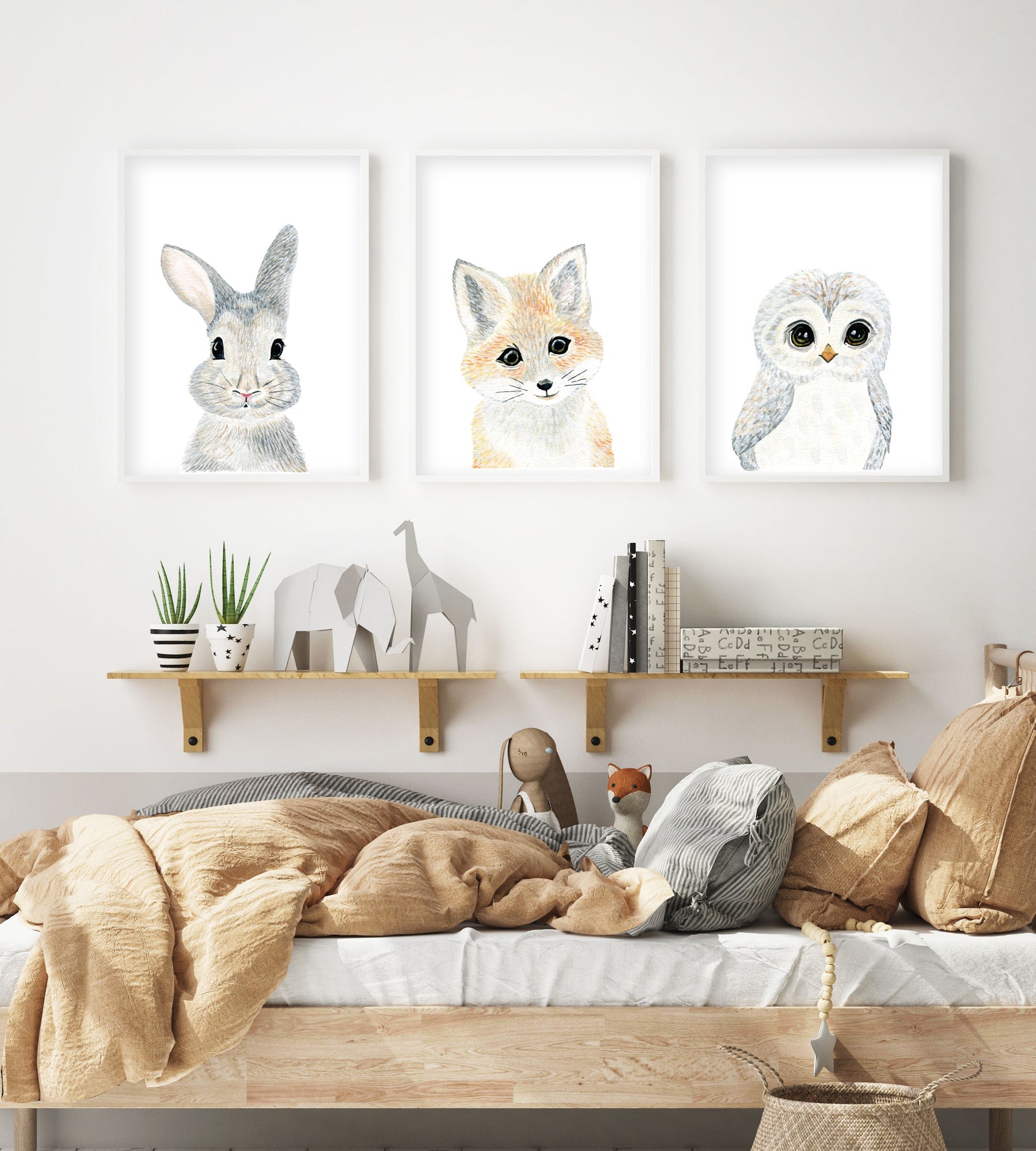 Check out our new Woodland Collection!
How did you like your room to be when you were a kid? 
Organised and a little stylish, decorated with some creative paintings, wall arts, and some space reserved to make arts and crafts, right?
Well, things haven't changed much. While designing a room for your little fellow, you can use the same ideas by adding a modern twist. If you are looking to decorate or redesign your kid's room, here are some handy tips that will help you create a charming and creative space for your child.
Tip #1 Pick a theme
Begin with choosing a theme. For example, if you are designing a new room for your baby, you can choose a woodland  or safari theme and pick wall colours, paintings, decor items, and more that are in sync with your design idea. 
Love this woodland set? Buy now, only $49.99!
Stick with your theme through the designing process so that you don't have to hassle in between. Try to stay focused on the aesthetics of the space and then plan your décor according to that. You can pick a colour palette and design the rest of the space based on the base colour you chose.
Tip #2 Less is more
Stick to this idea of minimalism when you are designing your kid's room. It works in the best interest of the budget-conscious busy moms where they create spaces with bare minimum decorative items. Animal printed murals and wall art are best to get your kids attention, or a map quest is also a good option. 
Tip #3 Pick versatile items
As you are likely to spend most of the time with your child, don't compromise on your comfort because keeping things organised with kids is challenging. Try investing in versatile stuff that makes your cleaning easier and comfortable. You can go for some cute looking trunks and toy chests that you can place under the bed, and they can serve you with a great seating spot.
Tip#4 Add some fun
You can add a fun element by arranging some books based on colour schemes. It will give your kid's room some splash of colour and will help you ease the bedtime process. Moreover, it serves as a significant design element without paying any extra cost on designing.
Tip #5 Hang some beautiful paintings
Like what you see? Buy this set for $54.99!
A painting makes everything look perfect. Hang some pretty paintings, maybe some watercolour prints to add a distinct character to your child's room. You can also give your little artist a special treatment by hanging his fine arts in a beautiful frame they will equally look beautiful. 
However, if you are looking for some original art forms, then try watercolour paintings specially designed for your kid's room. They come in many colours, patterns, and themes.
Take a look at our collections and see if you find something for your little buddy's room. 
Tip#6 Get some outside help
If you think your creative gut is weak or if you are a busy human, it is recommended to hire a design service. Find a talented interior designer and communicate what you want. They will understand your requirements and will design something worthwhile for your kid's bedroom or nursery. Let them know your taste, budget, room size, and any ideas if you have; they will take care of the rest.
Well, if you are looking for some fantastic designs and original wall paintings for your kid's room, contact us at The Small Art Project. We have an exciting collection of wall paintings that come with watercolour baby prints for your cuties.
 Call us at 512-963-8821 or fill-up the form here. 
---